What is Chiropractic?
Nowadays, Chiropractic is one of the most popular primary care health professions in Canada, eclipsing physiotherapy in Oshawa with approximately four and a half million Canadians using the services of over 6,000 chiropractors each year.
Chiropractors' approach to health care is to use a hands-on, drug free and non-invasive method that includes diagnosis and treatment. Chiropractors assess patients for problems concerning the spine, pelvis, extremities, muscles, and joints, and how it effects the nervous system.
They are also able to advise their patients on what therapeutic exercises may help relieve their pain, and to provide advice on other non-invasive therapies. In addition, chiropractors can provide dietary, nutritional and lifestyle counseling.
Non-Invasive and Natural Health Care
The most common form of treatment chiropractors use is spinal manipulative therapy. Often using only their hands, the chiropractor makes adjustments to the patients spine and other parts of dysfunctional spinal or extremity joints. The main goal is to lessen pain and restore function by improving the movement of joints and the supporting tissues, and to relieve muscle tightness.
Most patients seeking physiotherapy in Oshawa or chiropractic treatments, have complaints about their musculoskeletal system that affects the spine causing back pain, neck pain and headaches. There has been extensive research that shows chiropractic treatments are very effective for these kinds of problems.
Primary Care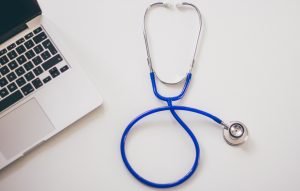 Chiropractors are primary care health providers that are a well-regulated and follow evidence based standards set in place by the respective provincial governing body. Chiropractic care is often the most effective treatment method for back and neck pain.
When there are other medical problems, chiropractic care can aid traditional medical treatment by relieving the musculoskeletal issues associated with the condition. Chiropractic care may also provide symptomatic relief of chronic conditions that are the result of musculoskeletal disorders.
To be a Doctor of Chiropractic, they must have an undergraduate University education and four years in an accredited chiropractic institution. Upon graduation, a chiropractor will have at least 4,200 hours of specialized clinical training.
CWR Health Clinics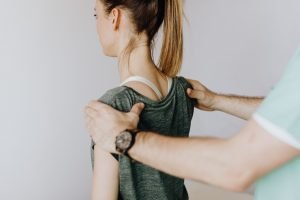 At CWR Health Clinics, we use a multidisciplinary approach with Traditional and Complimentary Health Care Practitioners to offer our patients optimal health and wellness. Together, our team of professionals offer one of the best multidisciplinary health clinics for Oshawa, Whitby, Courtice, Ajax, Brooklin, Port Perry, Pickering, and Bowmanville.
We are located at 17 Brock Street West in Oshawa, only steps from our old location at Adelaide and Simcoe. We have plenty of free parking on the West side of our office. Let our caring compassionate and skillful practitioners help you reach your Health goals. Contact us now.